THE POWERHOUSE
STEAM-powered
discovery since 1893

Plan your visit today!
THE POWERHOUSE
Empowering a
fascination for science

Check out our camps and programs
The Powerhouse is Southwest Colorado's STEAM engine empowering curious young learners through interactive experiences, inquiry, and play
Everyone who walks through our doors is captivated by the exhibits, activities, and programs that invite the young and not-so-young to make discoveries. People rave about our staff and volunteers—enthusiasts who inspire even fledgling scientists to experiment, examine, and explore. Many visitors are smitten with our 1893 power plant home, a once-empty, blighted building that's now an iconic cornerstone of Durango on the Animas River.
Come find out for yourself!
FEATURED EVENTS

What's happening at
The Powerhouse
JOIN THE FUN
Become a POWERHOUSE member!
Even better than dropping by for a visit, become a member of The Powerhouse. For a modest annual fee, you and your family will enjoy unlimited access to our ever-changing exhibits and a newsletter to tell you what's happening. You can also take advantage of early program and camp registration, discounts, member-only events, and more. In addition, your Powerhouse membership can give you access to other leading science centers and museums around the country.
Donate to support the work of
The Powerhouse
If you believe, as we do, that science shapes our lives today and holds the key to unleashing future human potential, make a donation to The Powerhouse. You'll be joining us in our mission to:
Foster a love of learning for all ages
Boost children's curiosity
Encourage critical thinking
Open science education and discovery to everyone
Your gift will help us advance our mission and put our values in action.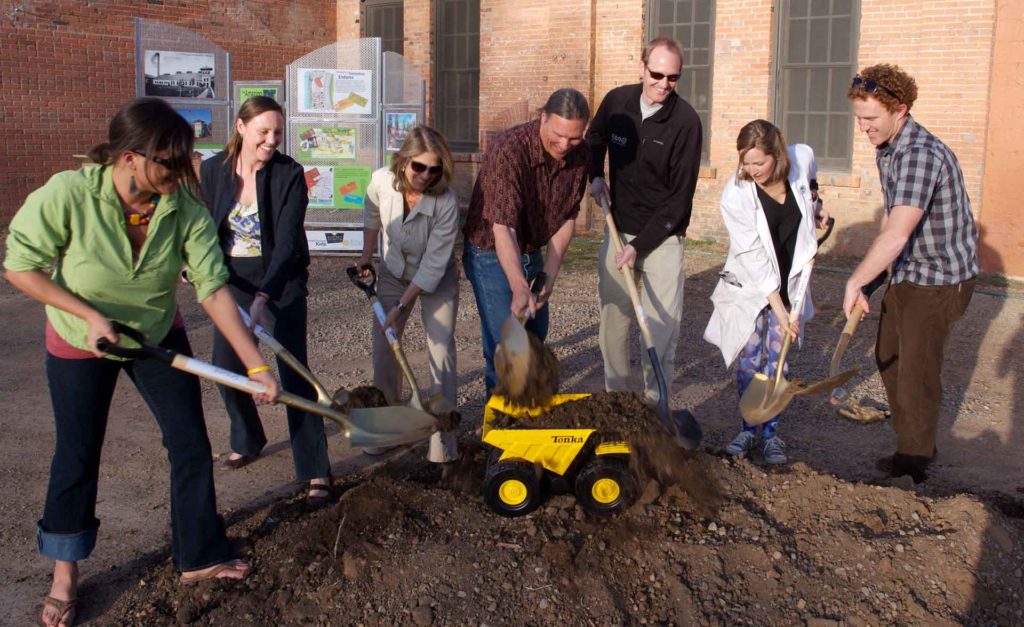 People love The Powerhouse!
"We held our annual client party at The Powerhouse in the outdoor space. It was absolutely perfect. The staff was helpful from my first phone call to book the venue through and including set up and clean up. Everyone was professional and bent over backwards to make our party a success."
"This place is so great for family outings! It is both fun and educational and really promotes exploratory learning. They have activities for all ages. My kids and I had a blast here."
"They have a good amount of things packed into a relatively small area and rotate it regularly enough that there's always something fresh to do. They are part of the ASTC Travel Passport Program which means if you get a yearly pass here you have free access to many other larger museums with the card you get."
Events at The Powerhouse are electrifying!
The Powerhouse is a perfect venue for weddings, group retreats,  business meetings, fundraisers, and special celebrations. Find out more about hosting an event with us.